On this week's show AnnaMay and Dave put themselves to the ultimate challenge, trying to give detailed plot descriptions of movies they haven't seen for at least 10 years! It might sound easy until you realize the last time you saw Jury Duty was when you were 12! All this and more on this week's Geek World.
Visit Indie100.com to hear our new shows Every Wednesday (just click on the tape on the front page)!
You can also tune in Tuesdays at 9PM on El Ave Radio.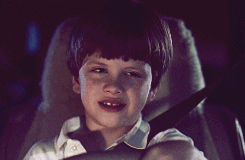 Don't forget to go to YouTube.com/GeekWorldRadio to see all of the latest videos we've posted and shared, and be sure to SUBSCRIBE!